Choosing a web designer
Are you in the process of choosing a web designer? Feeling a little daunted by the whole prospect? Don't be! We've put together this blog post to let you know 5 questions to ask when choosing a web designer.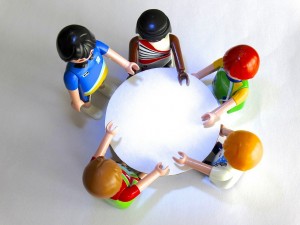 1.How much do you charge?
Having a website for our business should be seen as an investment – if it's built and marketed correctly you're business will reap in the rewards! So when choosing a web designer make sure you take into account that the future of your business is somewhat in their hands!
Whilst some web designers may quote by the hour, you'll find that the majority will quote on the project as a whole so once you get that figure ask them to break it down so you're clear on exactly what you're getting for your money! If it sounds too good to be true it probably is!
A good web designer will invite you offer you a free consultation either face to face (if you're a local business) or over the phone. Once you've had your initial conversation they will provide you with a proposal and a estimated cost.
2.How Long Will It Take To Build The Website?
Have you got a deadline to meet? Maybe you're incorporating the launch of your new website with an event in your business calendar? Either way it's vital that you let your web designer know so they can do their best to accommodate your requests.
A non eCommerce website will usually take between 4-6 weeks to build depending on the individual brief and an eCommerce website may take slightly longer.
3.Do You Have A Portfolio?
Before choosing a web designer do your homework and have a good look around their website – you should expect to see a portfolio of completed projects from previous clients. If they are local businesses and you are familiar with them why not drop them an email to ask how their experience was with them – would they recommend?
4.Will The Website Be Responsive?
One of the most important questions to ask when choosing your web designer if you want every user who lands on your site to have a smooth experience!
Read our recent blog post on responsive websites here to find out just how important this question is!
5.What About SEO & Ongoing Marketing?
Search engine optimization can help your website be found on major search engines such as Google. In order for your site to perform well organically your web designer should spend time researching your target market as well as looking at your business goals.
The marketing of your website should be an ongoing process both through on site and off site optimization strategies.
Would you like to discuss your web design ideas in detail? drop us a line via our contact form or call us on 0151 268 0214