5 key benefits of SEO for small businesses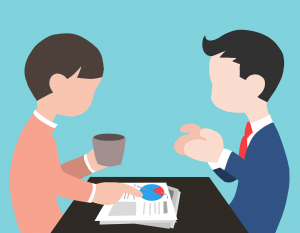 Gone are the days when small businesses were looked down up on. Nowadays technological advancement has given these businesses level playing field. One such marvel of modern science is Search Engine Optimization (SEO) which helps such small businesses get an edge over rivals. 5 key benefits of SEO are given below:
1.Widening Consumer Base
SEO helps small businesses by bringing in more customers or traffic to their website. It is all about standing out from the competition and this is where SEO comes in. Search Engine Optimized websites grow at a faster pace comparatively. In addition to this, reach of these small businesses also increase as there are no geographical boundaries.
2.Enhanced Brand Awareness and Goodwill
SEO brings small businesses in lime-light which contributes towards increase in brand awareness and goodwill. When renowned search engines such as Google and Yahoo show your website on the first page it means something positive and it ensures that heavy traffic is attracted to your website. Better ranking is better branding as there is so much clutter nowadays. It has become essential for businesses to be visible online and this very benefit is provided by SEO.
3.Increased Social Media Exposure
It is all about visibility today owing to the saturation and clutter in the industry. Higher rankings due to SEO increase social media exposure. SEO might not directly provide this benefit but it is intertwined in the cycle in a way that with other social networking platforms it becomes more powerful. It complements other e-marketing techniques and all this together becomes a win-win package for small businesses. This eventually leads to better conversion rate as well.
4.User Friendly Websites
One of the most common and primary benefit of SEO is the fact that it helps businesses create user friendly websites. It is important to note that unless the website is uncluttered, fast and well-structured the visitor will not stick to it. It is so much easier to just bounce or switch to another website as unlimited options are available. However, it is essential for the website to be substantial enough to attract visitors and compel them to stay on it.
5.Competitive Edge over Rivals
SEO provides a clear edge to small businesses over their competitors in terms of visibility, brand awareness, social media exposure, high ranking and positive goodwill. This is the minimum it provides and its results are measurable which means that the merits of it translate into numbers pretty quickly. As a result, businesses grow faster and function more smoothly and efficiently as compared to others in the industry.
Conclusion
Taking all the above mentioned benefits of SEO into account, one can easily perceive it as a magic wand which does wonders for small businesses. Yes SEO offers multiple benefits but businesses need to play their part by doing proper research and staying updated with industry trends so that maximum can be extracted out of these SEO techniques. Desirable returns can only be guaranteed if businesses are proactive.
Want to discuss your website with us? You can drop us a line via our contact form and one of our team will be in touch with you.