Calling all small business owners!
Are you a new business starting out, looking for a little direction? In this blog post we'll go over 3 mistakes to avoid when starting out as a small business.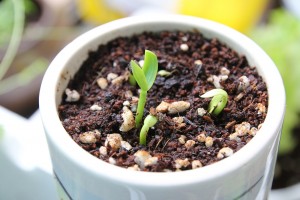 1.Marketing isn't your no.1 priority
Starting out as a small business can be over whelming but if there's one thing to make priority it's the marketing of your business especially if you want your small business to become successful.
The term marketing can mean a number of different factors but when it comes to marketing your business in simple terms we refer to having one or more ways to bring potential customers (leads) and strategies to turn those 'leads' into paying customers.
business website
email newsletter
social media
word of mouth
networking
Having a marketing plan is place is essential in order for owners to manage their time effectively! Whilst a fully customized website may be out of your budget at first, you'll find a number of start up options including our own! check it out here at www.lowcostlime.com
Make full use of free marketing platforms such as Facebook & Twitter to begin building your audience and engaging with potential clients.
2.Not taking action at all or quick enough!
As a small business starting out you'll find that there is A LOT to learn! Don't be afraid to ask for help or guidance from business mentors or professionals in your industry – don't forget they've been there so who better to ask.
Educate yourself by finding out about any free business courses that may be available in your area, websites such as eventbrite are perfect for finding courses like this in your area – not only will you gain knowledge but you'll also meet other small business owners in your area which could lead to collaborations or just support from one another.
Once you have your plan of action – stick to it!
3.Giving up too soon
During the first year of operation back in 1892 Coca Cola sold just 25 bottles in their first year – but did they throw the towel in and give up? Of course they didn't and because of this they now sell around 1.8 billion bottles per day!
Every successful business person has their ups and downs, days when you doubt that your business is even viable but the difference is they've been in business long enough to know what's normal! When your a new business starting out you lack experience and start to wonder if there's a problem with your product or the service you're offering. In reality there could be that enough action wasn't taken or you need to go back over your marketing plan.
Before you make any hasty decisions to close – take a step back and ask for some guidance, it could just be that you're a few steps away or you need to re-think!
We're Liverpool's most affordable web design and marketing agency – if you'd like to discuss your ideas in more detail then contact us here