We're a family run web design company based in Liverpool who specialise in creating, high quality WordPress websites for small to medium sized businesses at fair prices.
Established in 2014 (and Incorporated in March 2016) we have provided services to 100s of satisfied customers, some of whom are still customers to this day.
As well as creating websites, we're also experts at logo design, the creation of brands and graphics that get noticed plus marketing that gets businesses found.
Fresh Design,
Zesty Branding,
Sharp Marketing…
Since 2014!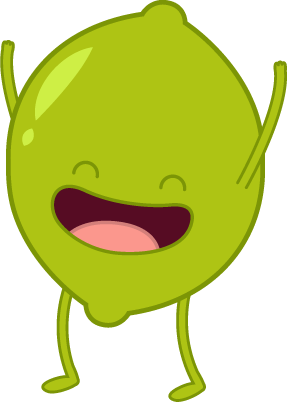 What sets us apart from other web design companies is our down to earth, personal approach to working with our customers.
When you work with us, you can expect to be on first name terms with us while we complete your project and if you ever need us again, we're just a phone call away.
That's why our customers are loyal to us, recommend us and keep coming back… We're proud to say we have multiple customers who've been with us for 5 years plus!
Introductions and
A Peak Inside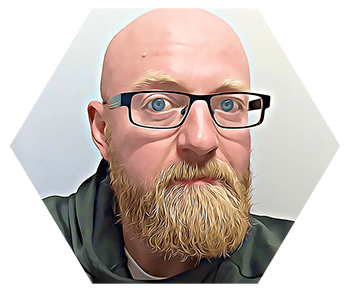 Steve
Director | Project Manager
Web Designer | Graphic Designer
Hi, I'm Steve – along with my partner Laura (who's too shy to appear here!) we founded The Cheerful Lime back in 2014.  I have 15 years experience of building and managing WordPress websites and a wealth of life/work experience whilst working in the public and private sectors for many organisations such The Home Office, Jobcentre, NHS, Camelot (Lottery Operator), BT and Santander – needless to say, I work well with people from all sorts of backgrounds.
At The Cheerful Lime, I manage the day to day running of the business, web and graphic design, project management, website maintenance and customer service…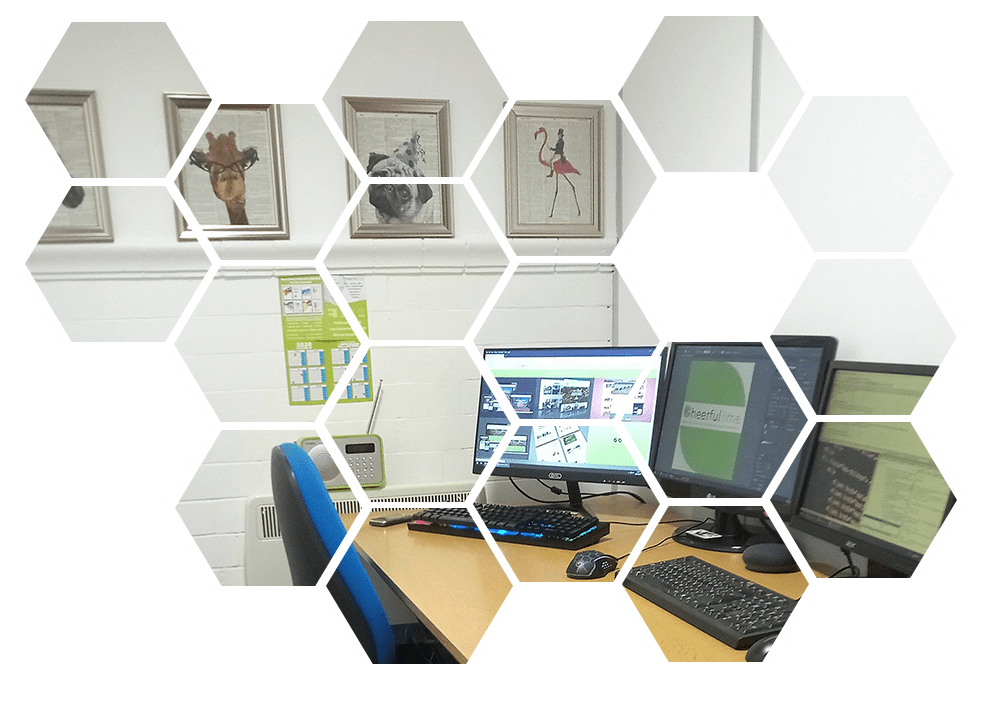 We've helped hundreds of businesses launch and get noticed online, but also maintained an outstanding customer service record with almost all 5 star customer reviews.

Apart from our very competitive prices, I put our consistently high ratings down to the fact we get to know all of our customers very well and we treat their businesses as if they were our own – our success relies heavily on our customers' businesses also doing well – when they do well they're quick to recommend us and and also come back to us when they need further help as they know they can rely on us.
We pride ourselves on our
outstanding customer service
From the first point of contact, our dedicated and friendly team will be on hand to offer advice and guidance when you need it most. We are always open and transparent with how we work and we'll always try to explain plans and processes in simple terms so you know where we're up to and what to expect.
Our design team are full of bright ideas, incorporating your requirements to create the perfect online platform for your business.
We deliver projects on time every time, working to deadlines to ensure your website is fully tested & ready to launch when you are.
We're well known for our affordable web design, logo design and marketing solutions... ideal for start ups and small businesses.
1. Meet
Make an appointment to chat to one of our Liverpool web design team over the phone to discuss your project in more detail. We can also arrange a meeting at our office if you'd prefer to discuss your project in person. The tea or coffee's on us!
2. Plan
After our call or meeting, we'll research your business sector & your competitors, then create a unique, tailor made proposal based on your requirements and ideas, including different options available to you.
3. Implement
Once you're 100% happy with the planned proposal, we'll get to work on your project and keep you updated on our progress. For websites, we'll give you access to view your site in real time while it's under development.
4. Test
Websites undergo rigorous testing to ensure they're fully functional and responsive on all devices including mobiles, tablets, laptops and desktop computers. Logo/graphics won't be finalised until you are 100% happy!
5. Deliver
Once the project is complete and you are 100%, we'll take the final payment then hand over your new site (or logo/service.)  Websites come with full access and documentation including written and video tutorials.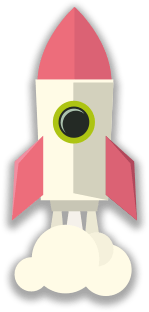 what are you waiting for?
We'll Help Your Business Blast Off
Through Creative Ideas, Design, Innovation & Sheer Determination!