Pay Monthly Web Design is a great option for small and start up businesses on a tight budget, it allows them to experience the benefits of having their own website whilst keeping the initial costs and outlay down.
So what should you look for when choosing a pay monthly web design service?
Cost – Find out exactly how much you will be paying for your website, this will of course vary depending on the type of service that is required
Design – How much input into the design will you have? With bespoke designs clients have the added benefit of having complete control over the design features and layout. When it comes to a pay monthly web design service you may find that you don't have as much control
Hosting/Support – Some companies will offer hosting and support as part of the pay monthly service. It's a good idea to find out exactly what is included before going ahead and committing to anything.
Pay Monthly Web Design At The Cheerful Lime Ltd – What's Included?
From £70 set up cost
£20 per month
Every website will be ready within 2-3 working days
On-going support and amendment time
Each website is secured and maintained 24/7 365 days per year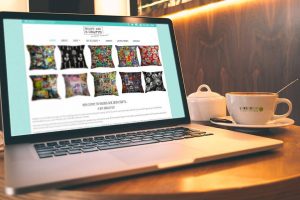 The above pay monthly web design service is part of www.lowcostlime.com which is a pre-designed template website service that was set up by ourselves in order to offer small and start up businesses the chance to grow their business whilst keeping costs to a minimum.
To find out more about this service please use the contact form or call our office on 0151 268 0214