Social Media mistakes can have a negative impact on a business without them even realising!
But the first step is to identify these habits to ensure your social media strategy is the best it can be!
Mistakes can lead to businesses wondering what they are doing wrong which can be frustrating and disheartening.
In this blog post we'll tackle these social media mistakes head on!
7 Social Media Mistakes Every Business Should Avoid
1.Not Engaging With Your Audience
Probably the most popular of all social media mistakes is failing to engage with those fans who interact.
Whether it be on Facebook, Twitter or Instagram. When a person comments it's only polite to not only acknowledge but also reply.
Doing the above makes fans feel valued and gives them a good impression of your business.
While it may not be possible to reply and engage straight away, keeping a close eye and doing so when you can is a definite must.
2. Posting Too Often
There are no set rules as to how often businesses should post on their pages but as a guideline see the image below.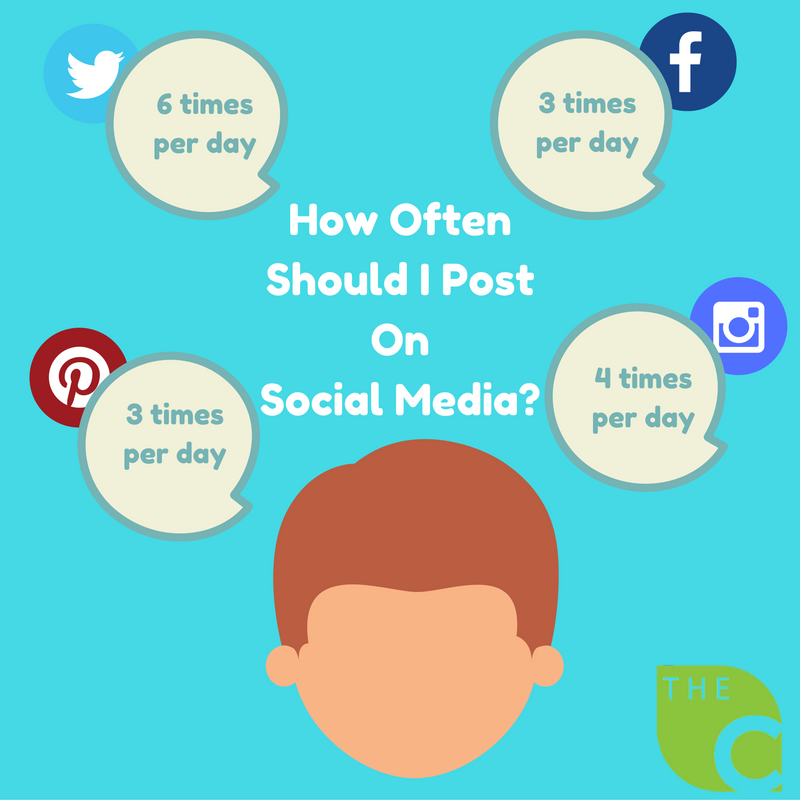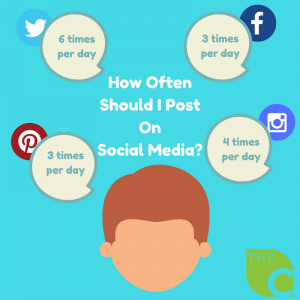 You should always have a reason to post, are you planning to educate, inform, entertain or engage with your audience
If you're over posting to attempt to gain more reach especially on Facebook, it's worth taking a good look at the insights section of your page and posting most important updates when the majority of fans are online.
3. Not Updating Contact Details & Information
Ensure the contact & business information is up to date and any links go to the correct place so followers can contact your business easily.
4. Only Promoting Yourself
Social media is exactly what it says on the tin – 'social' platforms for businesses to engage with people.
Posting too many hard sales posts can have a negative impact on engagement levels as people don't want to see a page full of promotional posts.
Businesses often find the organic reach particularly on Facebook pages for these kinds of posts are low.
Mix up content to appeal to all audiences
5. Cross Posting
Many businesses choose to cross post the exact same post across their social media platforms which can be off-putting for followers especially if they follow the business on all platforms.
Posts that work well on Instagram may not work quite so well on Facebook.
Make a post unique to each platform and tailor it for the audience.
6. Ignoring Insights
Insights provide a detailed explanation of how well posts perform, the audience reached, age, location etc.
But still today there are businesses who don't make use of this tool which often results in lack of engagement and reach.
7. Using Hashtags Incorrectly
Hashtags should be used carefully on social media platforms.
Whilst on Instagram it's a case of the more hashtags the better, it may not work so well on Facebook.
Researching popular hashtags is a must as when used correctly they can help posts reach a wider audience.
Final Thought
Have you made any of these social media mistakes?
Our liverpool web design office has a marketing team who are able to manage social media platforms to increase engagement and promote your business whilst building up a base of loyal fans. Contact them to discuss your ideas.