Project Brief
Poppet & me is an online business offering a wide range of organic and fairtrade childrens wear and gifts.They came to us in search of an eCommerce website that would allow customers to shop easily online whether it be via mobile, tablet or pc.Using their existing branding we designed a fully repsonsive eCommerce platform with shopping cart. Incorporating their graphics to provide a visuallly attractive site that is functional to their needs too.
As part of our ongoing customer service the hosting, security,maintenance of the website is carried out by our team.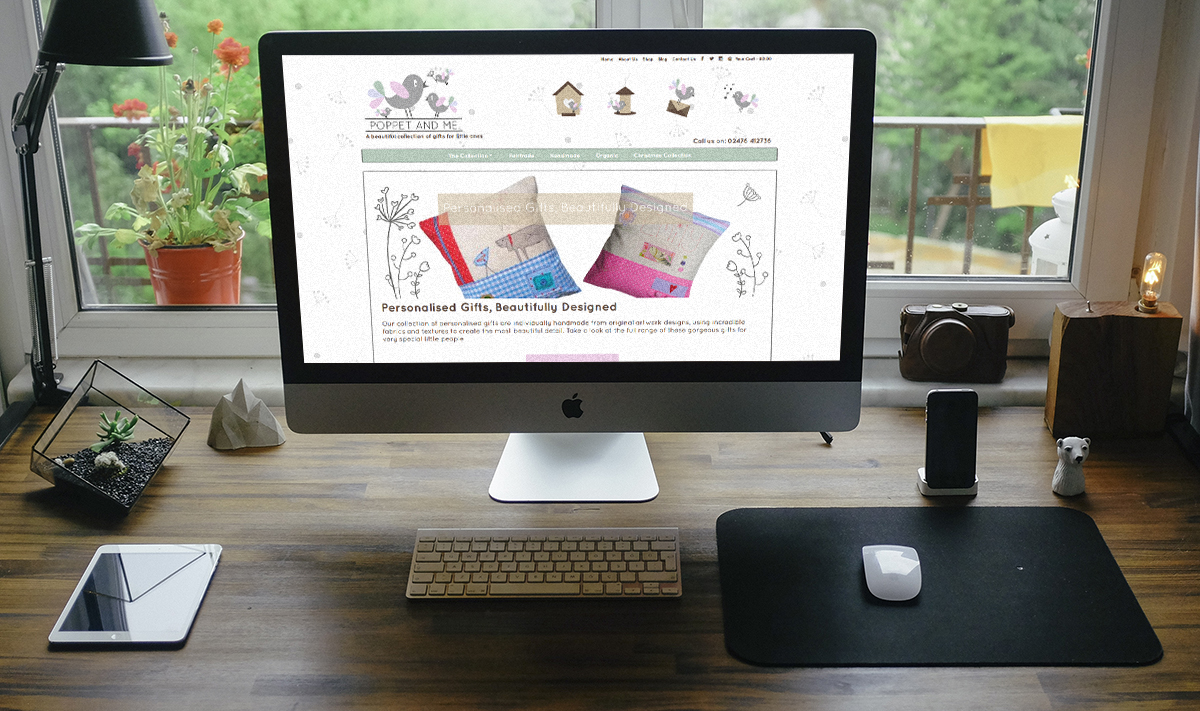 Skills Needed
On initial consultation with Poppet & Me our team researched existing market leaders in this industry to ensure the new website would not only be visually pleasing but also functional to their needs. The set up of the eCommerce section of the website underwent extensive testing which included ensuring the site would be fully repsonsive on a wide range of devices.